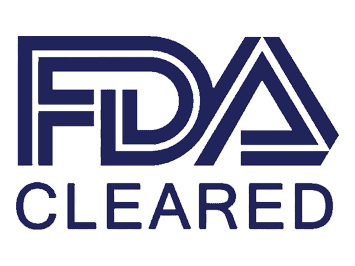 Ultrasound Therapy for Pain
PainShield® by NanoVibronix is a type of ultrasound therapy for pain that delivers fast pain relief for nerve and soft tissue damage.
NO DRUGS
NO SIDE EFFECTS
NO SURGERY
EASY TO USE
SCIENTIFICALLY PROVEN
AMAZINGLY FAST RESULTS
PainShield is applicable to treat both chronic and acute pain. PainShield may be used immediately post-injury and post-op. Patient benefits include its ease of application and use, faster recovery time, high compliance, safety, and effectiveness.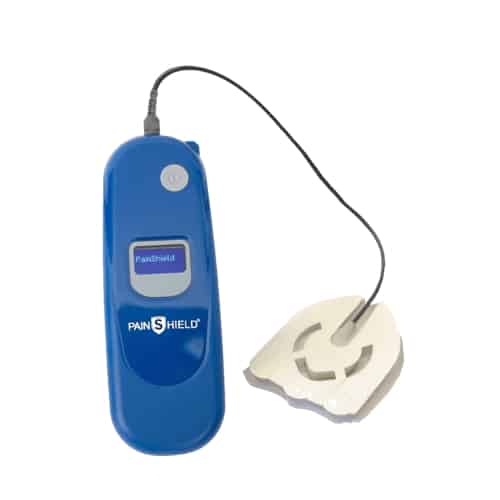 Advanced portable therapy
Effective anytime, anywhere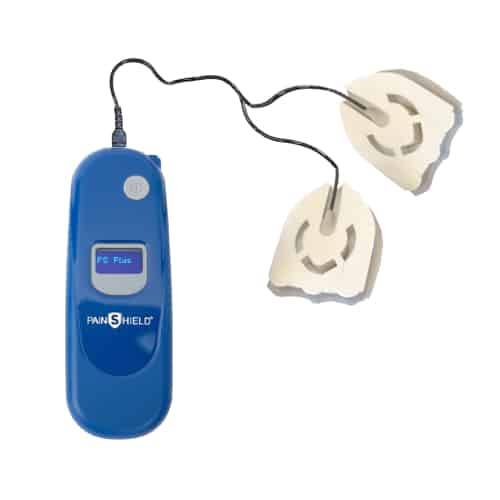 Dual site, simultaneous actuators application
Provides expanded therapeutic area
Enables Bilateral therapy
Ultrasound therapy is a well-established medical technology used by medical professionals, for many years supported with wide range of evidence within the clinical literature, for the treatment of pain and various soft tissues injuries. PainShield may be used immediately after an injury or surgical procedure for healing as well as being used as an opioid alternative. PainShield ultrasound therapy for pain utilizes surface acoustic waves within a adhesive patch and transducer to deliver the ultrasonic energy to relieve pain and expedite soft tissue healing. Patient benefits to include ease of application, faster healing time, safety, and effective pain relief.
Pain Management Made Accessible
Creating Therapeutic Effect to Relieve Pain
PainShield® system is a novel, therapeutic ultrasound therapy device for pain treatment. The PainShield® portable, wearable ultrasound therapy machine is a battery powered electronic unit that uses an actuator that is applied on the skin at the location of pain and through which it delivers localized energy creating therapeutic effect to relief pain and induce soft tissue healing. This is made possible due to proprietary technology which allows for the creation of a small therapeutic transducer that can be easily used by the patients in the convenience of their own home or in the healthcare facilities.
Product usage has shown a wide range of applications including:
Reduction of acute and chronic pain
Trigeminal Neuralgia
Diabetic Neuropathy
Arthritic Pain
Pelvic Pain – Pudendal Neuralgia, Abdominal Adhesions, Endometriosis, Interstitial Cystitis, Irritable Bowel Syndrom
Carpal Tunnel Syndrom
Tendon and ligament injuries
Achilles Tendonitis
Orthopedic injuries or repairs
Sprains and fractures
Musculoskeletal injuries
Plantar Fasciitis
Back, neck, shoulder, elbow and knee pain
* Consult your physician for neuropathic pain applications.
PainShield® therapy for Trigeminal Neuralgia Pain
May Replace Drugs and Surgical Intervention
Trigeminal neuralgia Etiology
Trigeminal neuralgia is severe neuropathic pain due to a disorder of the 5th cranial nerve.
In most cases the pain is caused by an intracranial artery or, a venous loop that compresses the Trigeminal nerve at its root entry zone into the brain stem. Other less common trigeminal neuralgia causes include compression by a tumor and occasionally a multiple sclerosis plaque at the root entry zone, but these are distinguished usually by accompanying sensory and other deficits.
Trigeminal Neuralgia symptoms and signs
Patients suffering from Trigeminal Neuralgia report pain along the distribution of one or more sensory divisions of the trigeminal nerve, in many cases the (upper jaw). The pain is spastic, lasting seconds up to a couple of minutes, but attacks may recur rapidly. It is lancinating, excruciating, and sometimes debilitating. Trigeminal neuralgia pain is often caused by stimulating a facial trigger point (eg. by chewing, brushing the teeth, or smiling). Sleeping on that side of the face is often intolerable.
PainShield is a type of ultrasound therapy for trigeminal neuralgia pain management.
PainShield therapy is available for Trigeminal Neuralgia pain management
PainShield® unique advantages over existing treatment alternatives:
Trigeminal nerve pain relief allows patients to reduce medication dosage and eliminates related adverse drug effects.
The PainShield® patch is applied on a bony surface in the face allowing the surface acoustic ultrasound waves to travel across the entire skull and reach the root of the trigeminal nerve to promote healing of nerve origin (currently under clinical research). This is an excellent alternative treatment for trigeminal nerve pain.
No limitation in treatment duration.
Treatment can take place anytime and anywhere even during overnight sleep.
The treatment may help avoiding Trigeminal Neuralgia surgery.
Our Product is Available to VA Patients Across the United States.
Let us find a provider in your area!
The below patient's testimonials expose experiences of a some PainShield users, achieving Trigeminal nerve pain relief, usually within a couple of weeks of therapy.
Discover more about the Painshield ultrasound therapy for pain device by contacting NanoVibronix today.
What our patients say about being pain free
"My experience with PainShield has shown that it is highly effective in treating painful foot disorders including heel spur syndrome, tendon disease and wound pain. I am currently performing a clinical trial evaluating the effectiveness of PainShield on patients suffering from diabetic foot ulcers and initial results are very promising."
"I'm very satisfied with the PainShield: after only two weeks of using it."
"I have experience using the PainShield device in many patients with difficult pain conditions during the past year. This device has impressed me with the consistency with which it affords significant relief to patients with difficult pain conditions from a large variety of pathologies. The PainShield device reflects the basic science literature on Low Intensity /Low Frequency Ultrasound by its ability to not just treat pain, but also to help heal the underlying injured tissue."
"Just wanted to let you know that I've been using the PainShield every day since I got it, and I'm feeling 90% better!"
Surface Acoustic Waves (SAW) Technology
Enabling Advanced Therapeutic Ultrasound
NanoVibronix proprietary acoustic technology enables creation of miniature transducers that transmit low-frequency, low-intensity ultrasound through skin and flexible materials surfaces.
PainShield's Surface Acoustic Waves are used to heal tissue versus masking the pain symptoms.
Additional benefits include:
Reduction of edema or swelling
Increase of blood supply and oxygen to soft tissues, tendons, ligaments, and nerves
Portable therapy, easily applied on a daily basis for up to 6.5 hours leading to optimal outcomes
May be utilized during sleep or daily activities
PainShield's unique ultrasound mechanism penetrates and propagates along the tissue while generating mechanical effects such as acoustic streaming and deep tissue micro-vibrations.
These micro-vibrations lead to Bio-Physical effects including altered cell membrane potential, change in cell membrane transport mechanism, increased protein synthesis, enhanced vascular permeability and increased local blood circulation.
The achieved therapeutic effects include decreasing trigger point sensitivity, tissue rebuilding, protein and collagen synthesis, bone and soft tissue repair, reducing inflammation and decreasing in spasm and pain.