A description of their use, care and potential problems.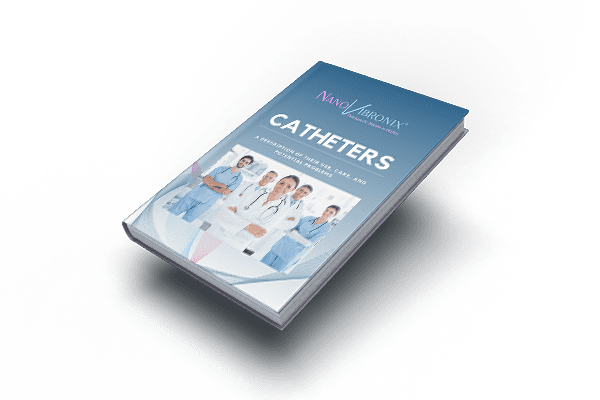 Enter Your Information Below to View this FREE Resource:
Along with receiving this free guide for treating pain, we will periodically send you updates and information about our products. We will never send any spam or too many emails. 
There are many reasons why a patient might need to use a urinary catheter. There are also many types of catheters available to suit the patient's needs.
In this series, we will take a look at the various types of catheters and their uses, as well as the underlying conditions that necessitate catheter use. We will also discuss the side effects of short and long-term catheter use and how to mitigate or prevent these effects.
Living with a catheter can seem like a daunting and uncomfortable reality, but with education, understanding, and a solid plan from your doctor, the unpleasant aspects of this very necessary device can be lessened significantly.
In this guide, you will learn:
More about the various types catheters
Information about the associated equipment
Information about the potential issues of catheter use
UroShield is a urology therapy device that is composed of two components:
Disposable Clip – Intended for single use and to be discarded with catheter replacement.
Driver – A portable unit (AC or battery powered) that provides power to the disposable clip.
The ultrasonic waves generated by the clip create an acoustic shield on the surfaces of the catheter to interfere with the attachment of bacteria, prevent bacterial biofilm formation, the development of infections and may eliminate or reduce the need for antibiotics.
UroShield is designed to:
Prevents biofilm formation
Decreases bacteriuria/UTI
Reduces catheter pain and discomfort
Increases antibiotic efficacy
The clip-on UroShield urology therapy device can be attached to all external urinary tract catheters providing potential relief from spasm and catheter pain.


Advanced portable therapy
Effective anytime, anywhere