A Patient's Guide for Treating Chronic & Acute Pain
Everything you need to know about available treatments for pain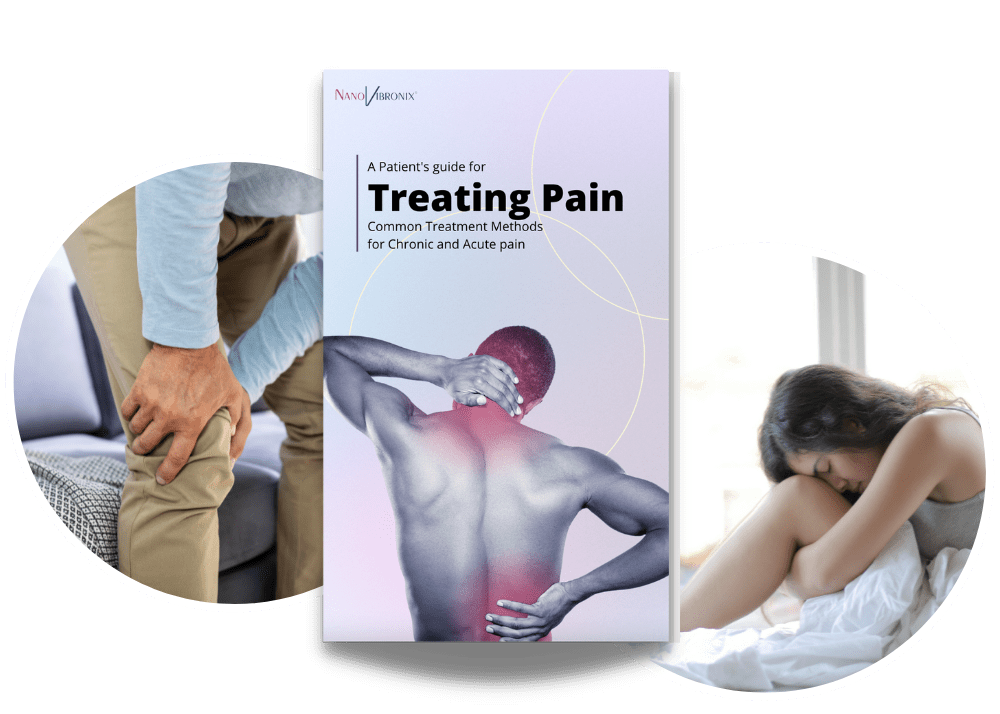 Enter Your Information Below to View this FREE Resource:
Along with receiving this free guide for treating pain, we will periodically send you updates and information about our products. We will never send any spam or too many emails. 
It's no wonder the CDC found that roughly 8-10% of people in the US are suffering from pain in their daily lives.* Many patients know very little about their own pain and are aware of only a few treatments options on the market. 
So, what now? How are you supposed to live your life with pain? How do you combat the daily stresses of running errands, staying active, or even the little tasks? Is prescription medicine really the only solution?!
If you're confused about what kinds of pain treatments are available on the market and you want to better understand where you can get the simple, plain and easy facts, this guide is here to help.
In this guide, you will learn:
More about the various types of pain that people experience and how to identify yours
Information about the available traditional treatments
Information about the available alternative treatments
The benefits and risks behind both, so you can decide what's best for you

Ultrasound Therapy for Pain
PainShield® by NanoVibronix is a type of ultrasound therapy for pain that delivers fast pain relief for nerve and soft tissue damage.
NO DRUGS
NO SIDE EFFECTS
NO SURGERY
EASY TO USE
SCIENTIFICALLY PROVEN
AMAZINGLY FAST RESULTS
PainShield is applicable to treat both chronic and acute pain. PainShield may be used immediately post-injury and post-op. Patient benefits include its ease of application and use, faster recovery time, high compliance, safety, and effectiveness.
Advanced portable therapy
Effective anytime, anywhere